An Engineer in OD/HR Wonderland
When I took training as a leadership coach at Georgetown University, many of my colleagues in cohort 30 were in human resources (HR) or organizational development (OD).  As I had just resigned my tenure as an engineering professor at the University of Illinois, learning amidst these people was disorienting on at least two fronts.  First, engineering is more technology and thing oriented and HR/OD is more people and organization oriented, and routine discussion of social, emotional, and personal matters in a classroom setting seemed a bit weird.  Second, my colleagues all belonged to organizations that believed in the importance of investment, staff, and concerted effort to improve their organizations & I had belonged to an organization that invested almost nothing in its improvement as an organization.  I had expected the first of these going in, but the starkness of the significant investment that many if not most organizations make in themselves as organizations was bracing when compared to the almost non-existent expenditure of universities in this area.
And as I have continued to reflect on this contrast, I remain more than a bit puzzled.  Organizations in the private sector understandably grasp the importance of organizational excellence and think of it as an investment that delivers a reasonable return, and expenditures are calibrated accordingly on such things as leadership development, teamwork training and facilitation, executive coaching, and so forth.  Many of my Georgetown colleagues were attached to or consultants to organizations in the Federal government, and even there, substantial sums were expended to improve organizational effectiveness in the alphabet soup of Washington, DC.  Why was it that my university–for that matter, almost all universities–spend so little on developing their organizations qua organizations? 
4 Reasons Universities Don't Invest in OD
As I thought about this point, I was puzzled, but in thinking about it, there are a number of reasons why universities have not invested in organizational development to this point:
University life has been stable for a long time. Universities go back to the University of Bologna founded in 1088.  Although universities have changed over the years, they have been quite stable, and traditional governance and structure have appeared to serve the institutions for a quite a long time.
The university has been viewed as an assembly of experts. Over that period of time, the university has been viewed largely as a loose assembly of  quasi-independent experts.  Yes, departmental specialization was a relatively recent invention of the 19th century, and specialization intensified around the time of World War 2, but professors have been hired for their academic excellence and expertise for nearly 10 centuries.  The primary tool of "development" of the university is sabbatical, and each of the experts is supposed to renew him or herself professional several times over the course of their academic career, but no team or institutional development takes place among faculty, by and large.
Faculty members would resist OD methods if they were introduced.  Elsewhere (here), I have written about how universities may actually retard faculty development, and if this is so, fairly early stage faculty would tend to resist OD methods if they were introduced.  In engineering, for example, hard-core "rigorous" engineering professors would reject methods coming from less technical fields as being too soft or "not rigorous" regardless how much they were needed or useful.  It is reasonable to imagine that other disciplinary experts would reject out-of-discipline expertise out of hand (except for HR/OD faculty members perhaps).  
Universities are not led and managed, they are administered and governed.  And the language that we use surrounding the university is interesting. Professors and the university require governance and administration, not management and leadership.  In coaching, we distinguish between administration, management, and leadership as a distinction between past, present, and future.  Those selected to take a place in the university hierarchy are called "administrators" and their job is to bring forth a somewhat smoother version of the past going forward. Faculty members expect to be involved in "governing" the university through committee work and quasi-democratic process.  To accept OD methods in the university is tacit admission that the university needs leadership and management and to risk diminishing faculty voice in governance. 
This helps us understand why organizational development is not being used in universities, and interestingly, the list also helps us understand why OD is needed, badly and now.
The Times They Are a Changin'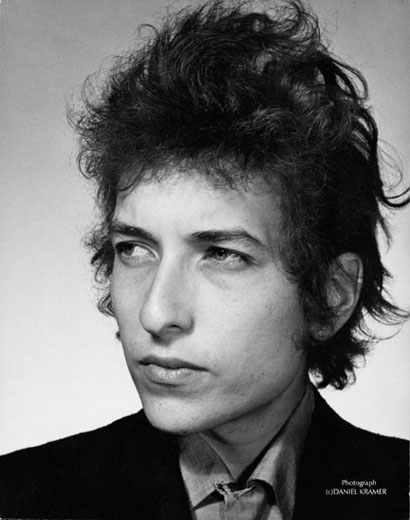 Although universities have not used organizational development methods because of their stability, their nature as an assembly of experts, resistance from faculty members in early stages of adult development, and because of their leadership structure and culture, universities now face exogenous forces that flips the logic of previous times.  This blog has written about each of the matters, and so we simply summarize the counterpoint to each of the 4 points of the previous section:
MOOCs & the democratization of research are destabilizing a 10-century consensus of the nature of the university.
The notion of expertise is under attack in the classroom and the laboratory. Returns to expertise are diminishing rapidly.
Faculty members need exactly the kinds of deep development and coaching that OD methods can bring to the organization and to individuals within it.
If the notion of a residential university is to survive, it needs more leadership and management, less administration, and reforms to permit innovation and maintain faculty governance, both.
As such, I predict that organizational development methods and coaching will increase in usage as these forces are faced.  Bringing OD to the university without provoking a faculty reaction requires sensitivity to the culture of the university, an understanding of the importance of faculty governance, and a respect for the traditions of the faculty and the university.  ThreeJoy Associates brings those things to its work.  Write me at deg@threejoy.com to understand ways in which these methods may be helpful in promoting innovation and effective change in your organization.