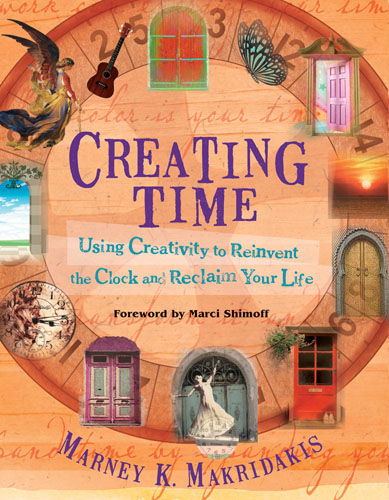 In working as a coach, a topic that comes up frequently with clients is time. It comes up in different guises and claims.  "I don't have enough time to spend doing X," where X may be something at work, a hobby, a project.  "I don't have enough to spend with Y," where Y is a loved one, a relative, a friend, a new acquaintance.  Oftentimes there is a request from the client to work on "time management" skills so the "scarce" resource of time can be managed, prioritized, and allocated to things that matter more.  In the past, I have often approached the move to the skill development of conventional time management with some caution as it often has seemed that there was something much deeper at stake for client; thinking of time as a scarce resource that can only be allocated can mislead clients that this is their primary (only?) option. A book recommended to me by a client helped put this into clearer perspective.  
Marney Makridakis's delightful book, Creating Time (here), makes the point that time is as much about perception and framing as the passage of hands on a clock.  The book is divided into three sections.  The first section explores time as something that can be treated subjectively and creatively, not necessarily objectively.  The third section considers applying the book's lessons in real life.  The second section is, for me, the real meat of the book, and it creatively reframes time in 7 different ways:
Flow time
Gratitude time
Love time
Ritual time
Stillness time
Visualization time
Permission time
Each of these perspectives is valuable.  If only one of these is helpful to you in thinking about your days, weeks, months, and years differently, it will be worth the price of admission.  Give Creating Time a scan here.